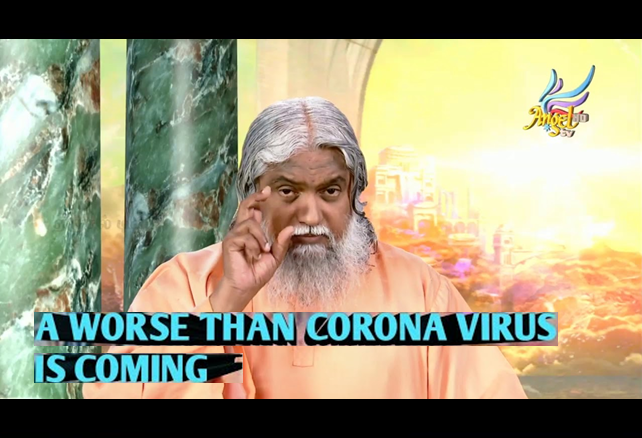 Be Prepared | The Next Pandemic | Prophecy 2020
 –
YouTube
(
4:47
)
« Stand-by »

– Sting virus hidden in the wind –
« The 9th Trumpet »
Another Judgment of God

Sting virus of Death
A Massive Invisible Deadly Invasion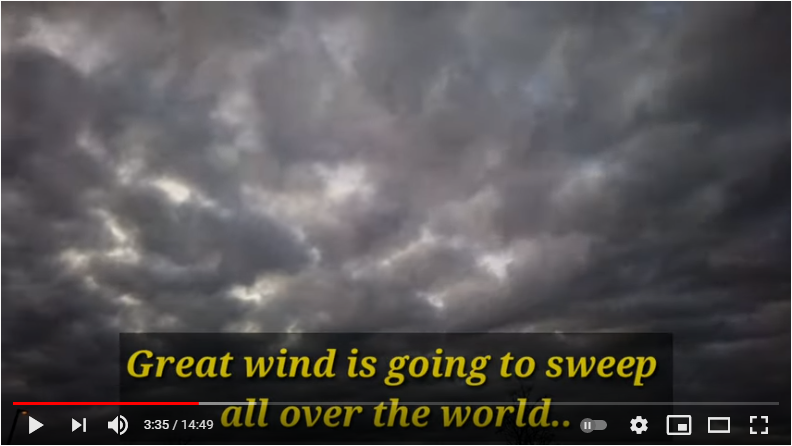 Sadhu Sundar Selvaraj – YouTube (3:35 – 12:52)
___________________________________________________________
Update (Dec 22, 2022)
(Twice a Rapture! – March 27 and 30, 2024)
Easter March 31, 2024
April 2022/2023?
–
Wrong!
Rapture Expected in March 2024
___
---
Alarm!
The Sting virus Horror
200-350 million deaths

in 3 to 4 days
(Sting virus expected from Sept 2023)

Sting virus 1000x worse than Corona
| | |
| --- | --- |
|  Country |  Worldwide |
|  Tested Positive |  607,440,884 |
|  Number of Corona Deaths | |
|  Restored |  583,479,299 |
|  Active cases |  17,468,909 |
|  Critical condition |  43,100 |
These figures are from February 15, 2020 to August 31, 2022
Stand-by
Sting virus before the Great Revival!
The 1st wind

Coronavirus

the 2nd wind

Sting virus
Jesus: "As soon as people think they have found a vaccine that could stop the Coronavirus, the Sting virus breaks out!"
Before the Great Revival starts, we still have 3 or 4 days to go with
the Sting virus.
The Horror of Death and the worst killer never seen before!
Two additional judgments 8th and 9th Trumpet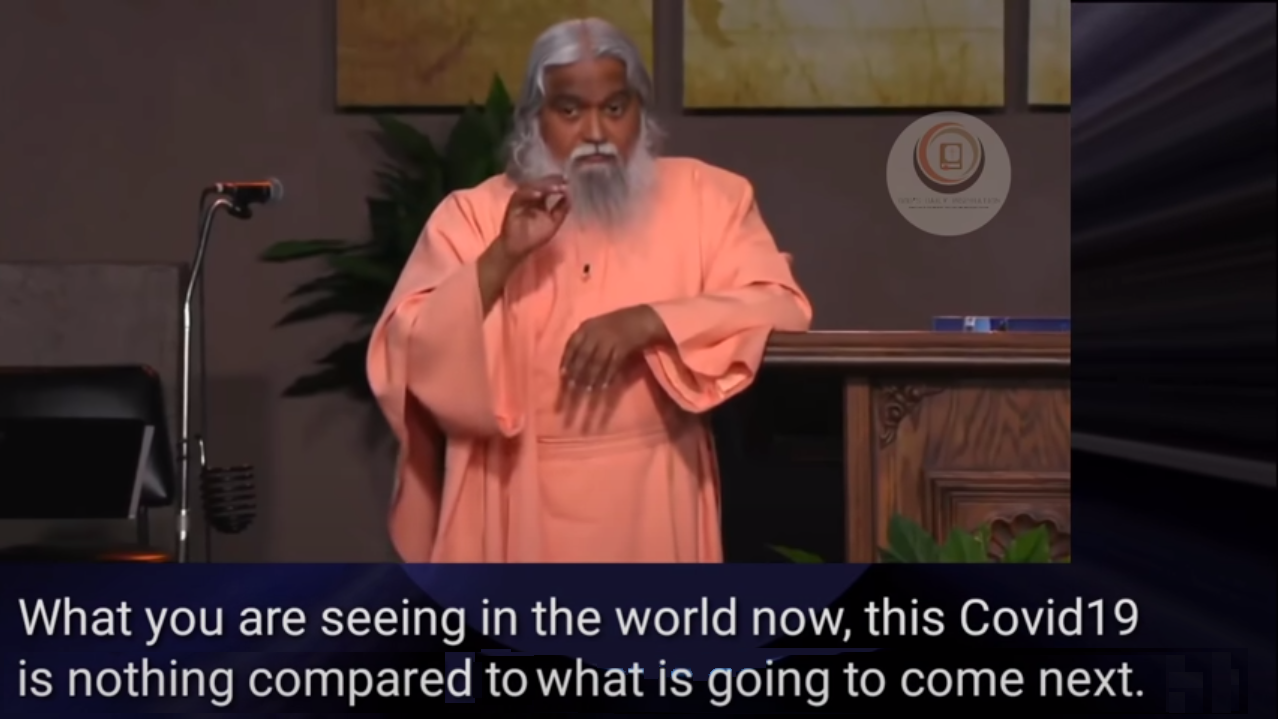 These are the judgments of God and… there is much more to come! The 7 Seals, the 7 Trumpets and the 7 bowls. But, because of the seriousness of the sins, the Lord has added two additional judgments to the 7 Trumpets. The 8th and 9th Trumpet!
End of the false Prophet Feb 2, 2023
Jesus:
"There will be a Great Revival of short duration."
The waiting for the false Prophet is becoming very long now. But this is how it is. It is now only an issue of a few days before he will reveal himself, because the time is already up.
See End Time Calendar!
Jesus:
 "This

[Corona] virus

is nothing compared to what I am going to send over the world."

[The Sting virus]
---
Worse than Corona is coming!
« The 9th Trumpet »
.
Jesus:
 "Nobody expects the war to come!"
(Coronavirus?)
Ooh… brothers and sisters,

it gets a 1000x worse!
The Sting virus

will break out from

China

at the beginning of Sept 2022.
Driven by the wind, this Horrorvirus can arrive in Europe after only 5 or 6 hours.
Jesus:
"The coming War will be devastating!"
« Watch Worldwide TV News! »
===*===
---
Text: New American Standard Bible (NASB) and the King James Bible
and completed by prophecies according to (John 16:13)
---
Alarm!

The Sting virus Horror (The 9th Trumpet)
(DZG// Thursday Sept 8, 2022) – (Update: Sept 18, 2022)
Source: Photos, Images, Pictures and Drawings
Great wind is going to sweep all over the world
(Photo)
Dark clouds for 2022 – Great wind (

Sting virus

)
Source: _https://www.youtube.com/watch?v=xOZqM1q3IaA
A Worst Than Corona is Coming
– (April 8, 2020)
Sadhu Sundar Selvaraj (Image)
YouTube
(
29:14
)
Source: _https://www.facebook.com/hfc.gabayngbuhay/videos/the-next-pandemic/304469467196518/
There Is Much Worst Than Covid-19
|| Prophet Sadhu Sundar Selvaraj
Sadhu Sundar Selvaraj – YouTube (3:36 – 12:52)
Source: _https://www.youtube.com/watch?v=sRoDwx-q-DM
===*===