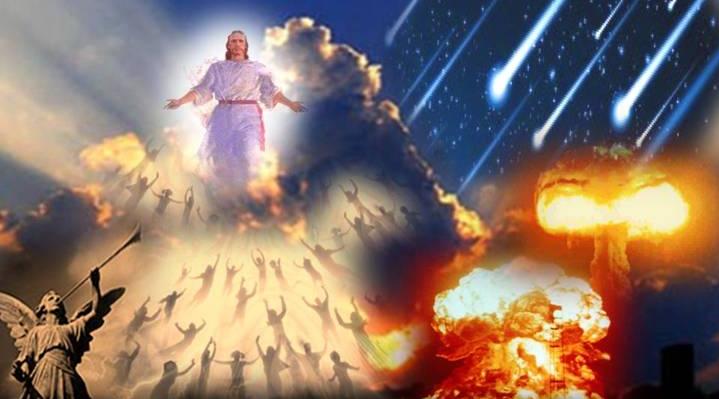 1st and 2nd Fire before the Rapture
Jesus:
"Do you see all this already happening?"
The Rapture in 2023 or 2024? – No!
The Rapture
Jesus:
"The fire before My arrival will be called:
Great and general distress, misery and adversity, such as the earth has never seen."
Faith will die out, love shall grow cold, and all the poor generations will lament and pine away. But the great and mighty, the kings of this world, will nevertheless not help the needed because of their too much pride as well as the great hardness of their hearts! Then also nation will rise against nation, and they will fight one another with firearms.
As a result, the rulers will get into debt and will torment their subjects with unbearable taxes. It will cause excessive cost, famine, many evil diseases, epidemics and pestilences among the people, the animals and even the plants. Also there will be great storms on the dry land and on the sea and earthquakes. The sea will overflow the shores in many places, then men will be in great terror and dread in anticipation of things to come upon the earth! All this will be allowed to turn men away from their pride, their selfishness, and their inertness.
Brothers and sisters, on Friday, September 15, 2023 at exactly 11:25 PM, Jesus reminded me of this account by Jakob Lorber. After I read this, the Lord said:
"Do you see all this already happening?" 
This was the second* time Jesus said that to me.
(Matthew 24:6-8) "And ye shall hear of wars and rumors of wars: see that ye be not troubled: for all these things must come to pass, but the end is not yet. [7] For nation shall rise against nation, and kingdom against kingdom: and there shall be famines, and pestilences, and earthquakes, in divers places. [8] All these are the beginning of sorrows."
___
*) The first time was on September 5, 2023, because the Sting Virus should have already started on September 2, 2023. These five months (150 days) until February 2, 2024 can no longer be achieved. It is now almost certain that Armageddon will begin in the year 2025, as the last 7 years of Daniel end on September 5, 2025!
We have little time left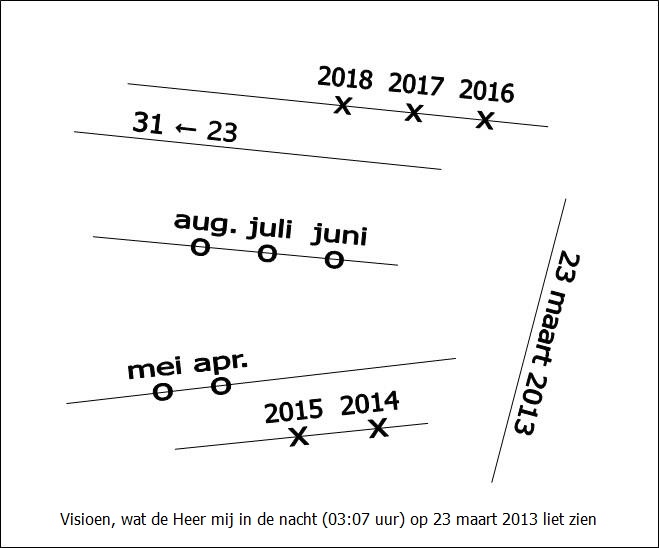 Daniel's last 7 years remain unchanged!
From August 23, 2018 to September 5, 2025. (7 Years, 13 days)
The last 7 months of the last 7 Years are about Armageddon.
From February 5, 2025 to September 5, 2025. (7 months)
The 1st and 2nd Rapture are now expected on April 17 and 19, 2025.
(Easter April 20, 2025)
We will already be in the Valley of Armageddon for 70 days!
The last 7 months
The Lord:
"If Armageddon would last 19 months, no man would be saved."
The Lord gave me this on Saturday, September 23, 2023 at exactly 11:00 am. On Monday, September 18, 2023, the Lord already told me that these last 7 months will involve Armageddon.
These days must be shortened
(Matthew 24:22) Jesus: "And except those days should be shortened, there should no flesh be saved: but for the elect's sake those days shall be shortened."
The chosen ones do not concern the 144,000, but the Jewish people.
___
Jesus:
"Behold, that is

the first kind of fire

, whereby the people will be purified even before My return."
 – The second kind of fire concerns
Armageddon!
===*===
---
Text: New American Standard Bible (NASB) and the King James Bible
and completed by prophecies according to (John 16:13)
---
"We have little Time left"
(DZG// Saturday Sept 30, 2023) – (Update: Sept 30, 2023)
Source: Photos, Images, Pictures and Drawings
The Rapture
–
Gabriel
with Trumpet –

(Three Times Trumpets Sounds for the Rapture)
(Image) Source: _The Rapture: http://www.bible.org.nz/will-there-be-a-rapture-of-the-church/
===*==